CX Group's commitment to
sustainability

and the

environment
All businesses, large and small, across all types of industries, from manufacturing and logistics to e-commerce and professional services, have a carbon footprint. In every case, energy is consumed, and greenhouse gases are emitted.

CX Group has stood alongside its member companies, BestMark and Second To None, to passionately and proudly embrace our responsibility as a planetary steward in taking intentional action regarding energy conservation and environmental sustainability.

We are mindfully measuring and tracking our organization's energy consumption and waste in order to continually and iteratively reduce where we can while also elevating the conversation internally and educating all of our associates on the role they have and the meaningful impacts we can achieve together.
Progressive

efforts we have initiated on our path to making a

difference: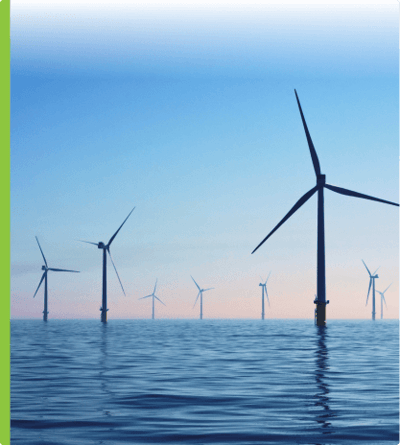 Baseline Greenhouse Gas (GHG) Audit
A comprehensive baseline audit of our organization's Scope 1 and 2 emissions is complete, establishing a baseline year between September 2021 and August 2022.


With our current hybrid/remote model, we incorporated energy usage at our Ann Arbor headquarters and involved our staff in collecting data on home-office space allocations and energy use.


Ongoing, we will be applying the learning from annual audits in order to identify means of reducing energy consumption and, importantly, offsetting what we cannot avoid.
CX Group has committed to further enhancing our impact on sustainability and environmental initiatives through offsetting well beyond our annual consumption. We will first become carbon neutral, then climate-positive –– meaning carbon offsets greater than our total consumption as an organization.
Wildflower planting
For so long, wildflowers were thought of as weeds and pests in our gardens and along our sidewalks. In recent years, society has begun to realize the importance of native flowers on a larger scale. Native flowers are crucial for our ecosystems and the delicate balance therein.
When one side struggles, the repercussions are widespread, including those on humanity. Pollinators can only exist when they have indigenous plants to feed upon. We need pollinators, as 60-80% * of the world's flowering plants require insects to pollinate them. They also provide nesting and breeding grounds and essential shelter for our planet's small yet important insects.
The more wildflowers we have, the more we can improve air quality, as they absorb carbon dioxide and produce oxygen more efficiently than grass or soil.
In the last 70 years, we have witnessed systematic destruction in our wildflower habitats with industrialization and large-scale farming. Other benefits of these colorful plants include the following:
They are generally very pretty and colorful! They are stressbusters, as it's a known fact that spending time in the company of beautiful landscapes aids our mental well-being.





They are cheaper to plant and maintain than other varieties of plants and flowers.





They provide enhanced soil stability in rainfall –– which, as we know, is becoming an increasing threat.
*Source: Royal Botanic Gardens, Kew, UK - Why wildflowers matter | Grow Wild | Kew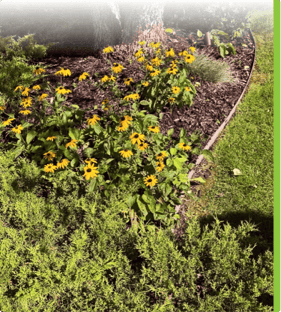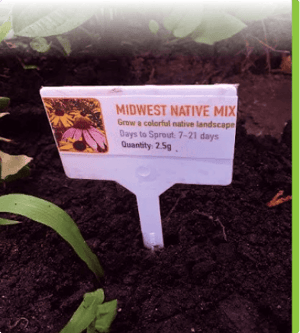 CX Group's Petal Power initiative
In 2023, CX Group established a company-wide Petal Power initiative, planting wildflowers on the land around the perimeter of our offices in Ann Arbor and underwriting the cost of planting over five acres of sunflowers across three farms in rural Michigan. We are excited to see these projects "bloom" and expand their reach (and impact) in the coming months and years.
As with our GHG Audit, we are also getting our employees involved. We are purchasing wildflower seeds for our staff who are planting them at home –– from Michigan to Miami to Minneapolis! All flowers being native to that region.
As a certified Climate Leadership Corps Speaker, I am honored to be in this role and to be able to introduce new initiatives across our organization that are fun, energizing, and positively impact the planet. Having been active in environmental work for many years, it's a true pleasure to be able to bring this experience and knowledge into the organization I work for and that I care so much about. All of our team members have made a commitment to be a positive force in this critical initiative.