Industry
experience
Deep-rooted industry expertise to optimize your unique customer experience
.
Automotive & Mobility
Together, we form a plan to assess your customer experience in the context of the automotive industry and what drivers need from your business. With real-time market insights, we identify where to take action, generate profitable growth, improve cost positions, increase efficiency, and sustain driver loyalty.
Consumer Products
Complex consumer behavior, retail consolidation, and emerging markets are creating new challenges for businesses in the consumer products industry. We gather real-time market data to optimize your CX for today's consumer and keep you agile in the changing landscape.
Financial Services
We've worked closely with financial institutions for years –– from banking and insurance to wealth management and securities distribution. Together, we create a CX strategy to help improve communication, manage risk, increase customer convenience, identify areas for tech innovation, and build customer trust in an industry where it's needed most.
Healthcare & Life Sciences
Healthcare & Life Sciences companies must identify ways to deliver better value for patients, fuel innovation, and reduce the cost and complexity of operating systems. With the right data and market insights, we can uncover opportunities to enhance the patient experience, streamline sensitive interactions, and increase patient retention.
Retail
Digital technology, emerging market opportunities, and changing consumer trends are putting more variables at play in the retail industry than ever before. We want to collaborate with you to establish the right actions for optimizing the retail customer experience at the most critical shopper interactions and touchpoints.
Hospitality
Travel and hospitality businesses are on a never-ending journey to elevate the customer experience, cultivate guest happiness, and foster brand loyalty. We want to gain clarity around your customer's expectations when traveling, discover opportunities to personalize the experience, and set your locations apart in a competitive market.
Tech
The tech industry faces some of the highest customer expectations out there today. With low tolerance for mistakes and downtime, customers expect seamless interactions across all touchpoints, including web, social, mobile, and in-person. We can analyze your CX to see where to innovate, personalize, and simplify interactions and processes.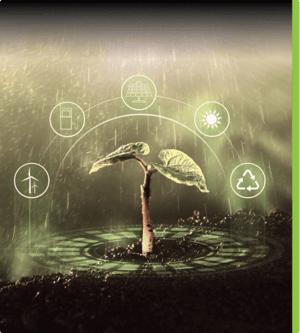 Sustainability
If you are not in front of the sustainability agenda and working on your own journey, then you need to act quickly! At CX Group – alongside our member companies, BestMark and Second To None – we have a deep knowledge of what sustainability, climate change, and environmental concerns are all about since we have done much work ourselves on our own path to becoming climate-positive. We also have a unique way of helping our clients design programs that will be highly customized to their own industry, and we can provide tailored insights that most other agencies cannot through our deep knowledge of this space.
Knowing the needs and wants of your constituents and how you are perceived against your competition when it comes to your own social responsibility programs has never been more important. How to implement a strategy that aligns with your customers' expectations is more challenging, but we can help.
Also having a continuous compliance check to monitor if all of your customer touchpoints are adhering to your standards on sustainability and social responsibility is an extremely valuable way of ensuring your brand integrity. CX Group can also help you understand the best ways to deploy regular covert mystery shopping checks and revealed audit checks on any of your customer interfaces, and not just brick-and-mortar. Encouraging buy-in for and compliance with a sustainability initiative is paramount to making it work.
Join CX Group in finding out what's important and how to implement a strategy that will put you within the elite group of most progressive companies fighting our climate challenges today.
For a no-obligation conversation contact Jane Edwards at jane@CXgroup.com. Jane is both an experienced researcher and CX Group's Chief Sustainability Officer.
"Extensive industry experience, thoughtful approach"
After an extensive supplier search, including several months of due diligence, our Store Operations executive team selected you based on the extensive experience you have in our industry, but also for your thoughtful approach to program design and implementation. The natural rapport you developed with us eased our concerns around moving our legacy program to you and we couldn't be happier.